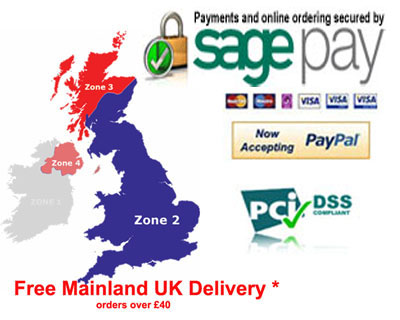 Delivery & Payment Information

Free Delivery on orders over £40 in all Zone 2 areas.

Delivery to Zone 3 and Zone 4 is an extra delivery charge of £15.00.

We do not deliver to Zone 1.

Order under £40, delivery charge is £5.99

We endeavour to deliver within 48 hour of your order been placed. Our couriers work Monday to Friday.